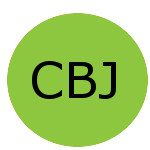 WELCOME TO CRAFT BREW JOURNAL
We visit craft breweries, homebrew shops, we mingle with homebrew communities from around the world and then we share our stories and reviews. We're a member of a collection of sites that collaborate on sharing information about the craft brewing community.
Work is how we sell our lives one hour at a time. When you have a passion for what you're doing you feel guilty about being paid to do it. We have a passion for beer, talking about beer, brewing beer and talking with people who brew beer. Put down your work, pick up a beer and check out one of these journals to see what other brewers are doing. Or even better, join us and start a journal of your own.